Dubious Film Festival Form
Dubious Film Festival Form is aimed at help you, help me, help independent filmmakers.
Independent film festivals offer smaller production companies and filmmakers the chance to shine amongst more established, mainstream peers. Creatives widely agree that film festivals are part of their event calendar, whether submitting a film or simply going along as an audience member. But, the main detractor to this are the people and organisations that set themselves up as a money-making machine running a pseudo/fake/scam film festival.

We have a shared responsibility to help the vulnerable and needy. We must all shame and name these organisations. If we do this, we can create an environment that is conducive to being creative and supportive. So fill in the Dubious Film Festival Form

EXAMPLES OF WARNING SIGNS
Doesn't have a Venue
Online Festival Only
Awards Event
No transparency
High Submissions Fee
Only gives Laurels
Winners are sent self Printable Certificates
No Jury
Untraceable Director
Run from a Different country
Long list of awards
You must pay for the award if you win
Automatically Selected
High Discount Offers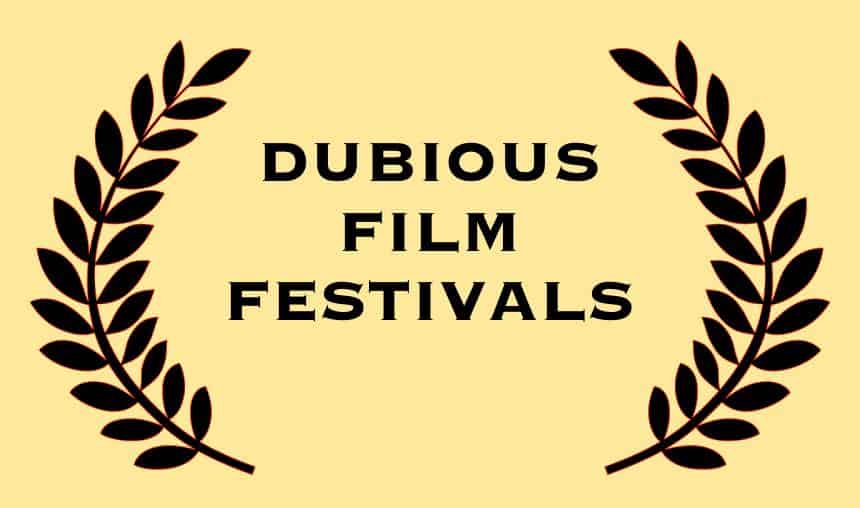 Thank you for taking the time to complete this form. I value the information you have provided and hope it helps you, me and others to operate in a better environment and less cynical film festival world. Your responses will contribute to putting pressure on Film Festival portals to police, regulate and remove dubious film festivals.
An Independent Filmmakers Guide to Preparing and Submitting to Film Festivals is available from AMAZON

You can contact me directly via GET IN TOUCH