Part 1 - Fake Festivals Should be Held Accountable
WHERE DO WE START?

Have you ever found yourself spending money on a film festival that turned out to be a scam? If yes, you're not alone. This article aims to shed light on how to identify fake festivals and what actions can be taken to stop them.
If you suspect that you have been scammed by a film festival, don't just let it go. Take action and report the festival to the submission platform. By reporting them, you will prevent them from continuing their fraudulent activities. As an independent filmmaker, it is also your responsibility to support your peers and take the necessary steps to stop scams.
DON'T LET THEM GET AWAY WITH IT, REPORT THEM
Instead of feeling proud of a worthless laurel or printable certificate, consider leaving a negative review. You don't have to pretend it was an honour to win at a fake festival. It wasn't and it isn't!
FilmFreeway is the largest submission portal, but, it has only removed 42 festivals from its list of over 7,000 global events. With so many fraudulent festivals, this number is too low. To report a fraudulent festival, navigate to their website and click the Contact Button. You can either fill out the online form or reply to their support email. It's that simple.
THE CHALLENGES OF POLICING FESTIVALS



According to Katie McCullough of Festival Formula, discussions have been held with the intention of creating a regulatory body to police the film festival sector. However, there are many difficulties in implementing this and the possibility remains uncertain.

Policing film festivals can be challenging due to several reasons. Some fraudulent festivals may look genuine, while small and developing festivals that take a grassroots approach may look unimpressive. It can be difficult to identify dishonest festivals, especially if a legitimate festival lacks the resources or financial backing of larger, more established festivals. Additionally, the international nature of many festivals means they may be subject to different regulations and laws, which complicates the process.
THE FILMMAKERS RESPONSIBILITY

Filmmakers should be cautious about which festivals they submit to. It's essential to research thoroughly, verify the legitimacy of a festival, and limit the number of submissions you make. By avoiding fraudulent festivals and supporting legitimate ones, filmmakers can protect their reputations and advance their careers in the industry. To find the perfect festival for your films, understand the unique vibe, history, and entry fee of each event. Avoid events that lack transparency or incorporate multiple dubious policies.
Read through the whole of this document. It will help if you support this page by adding your experience to the list.

Report any festivals you have a bad experience with to the festival portal you paid through.

Leave a suitable review on the film festival portal page. Just because you won, doesn't make it a good festival!

Part 2 - Knowing The Enemy
AVOID SCAM AND FAKE FILM FESTIVALS AT ALL COST!
From the ashes of COVID-19 lwe saw an increase in scam festivals. By having an online presences or an awards event only, they save costs and are able to present themselves as reputable. But what they do is take then submissions money and deliver nothing of value.

To protect ourselves and avoid being scammed, it is essential to take responsibility for our submissions and carefully scrutinize the legitimacy of the festivals we consider. Many of these deceitful festivals charge exorbitant fees and promise the world, but deliver very little exposure or recognition. They also like to entice you with marvellous discounts that can be hard to resist.
IDENTIFYING THE CON
Identifying these scam festivals can be challenging, as they are designed to appear legitimate. They may use impressive logos, fancy pictures of cool locations, and fake images of people in a theatre to appear credible. However, their primary objective is to collect entry fees without holding any public screenings or providing a platform for the filmmakers.
WHAT I INTEND TO DO!

To avoid being taken advantage of, filmmakers must research each festival thoroughly before submitting an entry fee. It's essential to remain vigilant and diligent to avoid falling prey to them.
As a filmmaker who has also fallen victim to them, I understand the frustration and disappointment that comes with wasting time and money on events that offer little in return. It was an important inclusion in my book, An Independent Filmmakers Guide to Preparing and Submitting to Festivals. But now, my aim is to expand on the subject with this page and take a detailed approach to Naming & Shaming the ruthless people behind them.
Unfortunately, this trend is becoming increasingly prevalent worldwide, with many pseudo-festivals disguised as legitimate platforms by using portals such as FilmFreeway to suggest creditability. A filmmaker assumes the festival has been vetted before hand… But that is not the case. You can add the fact that some countries have a higher concentration of fraudulent festivals, such as India and Italy. So being aware of this fact alone will help in your decision making.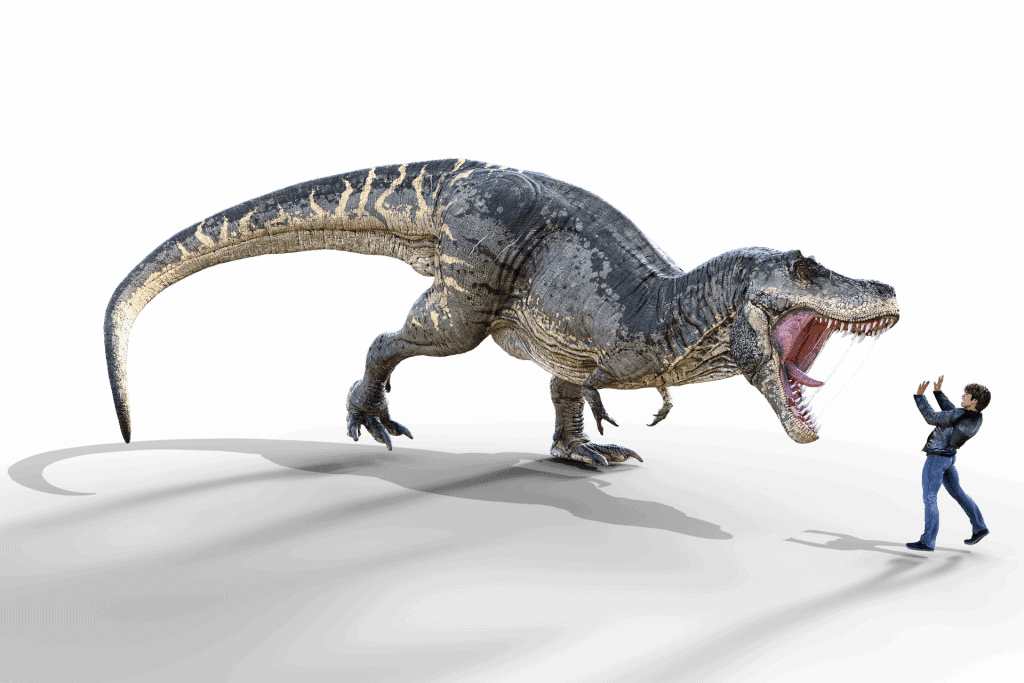 INDENTIFYING FAKE FESTIVALS​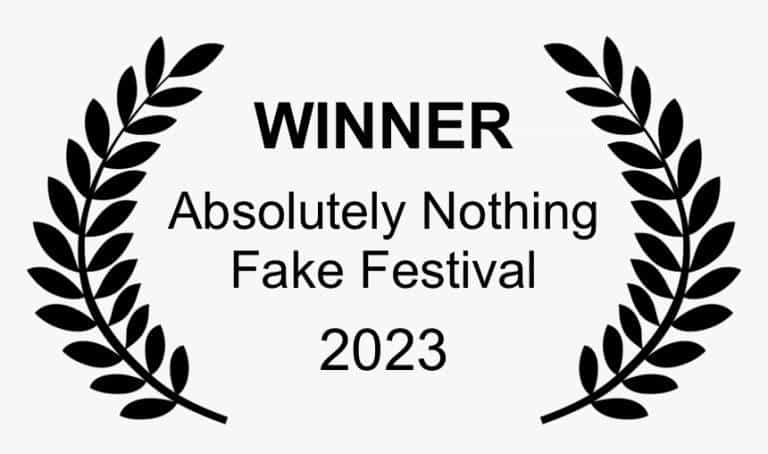 To avoid scams, research film festivals thoroughly before paying entry fees. Scammers create fake festivals with impressive logos and fake images to appear legitimate. They may falsely claim to offer a wider audience, but often do not hold public screenings or provide a platform for filmmakers. If you pay to enter, you may receive an 'Official Selection' status and a PNG laurel to promote on social media, but you may not get any exposure or recognition. Some festivals even ask winners to purchase low-quality PDF certificates and attend events they have to pay for. Be diligent and research events thoroughly to avoid fraudulent festivals and protect the reputation of legitimate ones.
20-POINT LIST OF WHAT YOU SHOULD LOOK FOR
This is my chronology of importance, but please note that the importance of each point may vary depending on individual circumstances and may not be applicable to all situations.
No public screenings – Festivals that don't have public screenings and only list themselves as "awards only" or are "online only" should be avoided.
Minimal contact information – Suspicious if the festival's website doesn't have easy-to-find contact details of at least one key team member.
Confusing name – Be wary of festivals with names similar to established film festivals as it may create confusion and imply prestige.
Administered from overseas – A festival with its base in a different country is a red flag, especially if the organizers don't attend the event themselves.
High entry fees – Obscure festivals charging high fees may be a scam. Many festivals require no entry fee at all.
Accepting all films that pay a submission fee – Beware of festivals that automatically accept and select all films that pay a submission fee.
Unfeasibly long Call for Entries window – Beware of festivals that operate with an open call all year. They are set up to collect submission fees only.
Vague selection and judging information – Look for festivals that post details of their selection process and the people judging, including every member of the jury.
No verified winners list – Look for festivals with a verified winners list, as fraudulent festivals may aim to create a false history.
Minimal information about selected films – Look for festivals that provide detailed information about selected films, and no links.
A large number of awards – Legitimate festivals have a limited set of awards. Be wary of festivals with a list of 50 or 60 award categories. They give zero physical awards, as physical awards are costly to produce.
Prizes are limited to a certificate and laurels – Look for festivals that present physical awards to winners not a sent PDF for you to print off and pin on your wall.
Filmmakers must pay for their trophies – Beware of festivals that require filmmakers to pay for their trophies or to attend the event in order to collect them.
No printed festival programme brochure/catalogue – Look for festivals with a printed screening schedule or a comprehensive online catalogue.
Outdated website and social media accounts – Legitimate festivals have staff members administering their website and social media.
No proven sponsors – Look for festivals with relationships with legitimate businesses and film industry organizations.
It's part of a chain – Be wary of festivals run by the same organizers around the world as it may be a money-making scam. They will accept you and then offer a discount code to each of their other festivals, which are just cloned.
Filmmakers' travel expenses – Most smaller festivals cannot afford to pay or cover travel expenses or accommodation. But they certainly won't ask you to pay once you attend. If you have to pay to attend – Don't go!
A dubious festival's history – Look at the reviews from past participants, how long it has been going, and who runs it.
Attending a fraudulent festival – Beware of poor venue quality, inaccurate program schedule, and a lack of attendees.
AN EXAMPLE THAT IS MISLEADING (Courtesy of SHOW ME SHORT FILM FESTIVAL)
The Short Film Corner at Cannes is not a film festival, but a market that takes place during the same time. It offers a networking opportunity and requires payment to participate. Acceptance is not based on artistic merit, and over 2,000 films are accepted as long as they submit early, pay the fee and upload a functioning file. To submit to the real Cannes, filmmakers should consider the Cannes Court Métrage Short Film. In this case, it is not strictly a scam. But,  you can lead yourself to beleive you've been accepted into Canne – When you have not!

PART 3 - Filmmakers Accountability
Most independent filmmakers should know there are many unscrupulous film festivals out there. It is sometimes hard to know which are the good ones, and which are the bad ones. But, aside from that I have spoken to many filmmakers, who are fully aware they are submitting to scam festivals – But they don't care – Why?
Because all they want is guaranteed selection, a laurel, and a good chance at winning nothing (of any importance).
But filmmakers blaming these organisations for taking their money is laughable. If you keep being foolish, they have a license to operate – It is too easy for them. By not being bothered to do the research or report them, you are subscribing to their actions. If you are busy being desperate, you are making bad decisions.

When I see a poster like the one to the left, I see desperate and attention-seeking. What I don't see is a good film or filmmaker.
Submitting to a scam festival is a risky and potentially dangerous route for any filmmaker – not only do the filmmakers risk losing their submission fee, but they may also be putting their work into the hands of those with malicious intentions.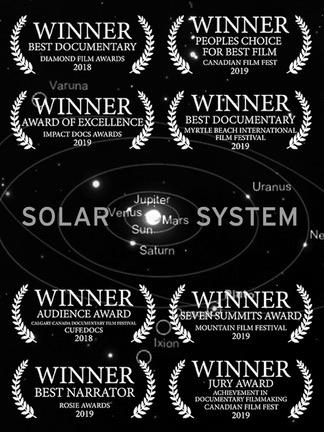 On top of that, submitting to a scam festival is not a guarantee of recognition or attention. But it says to creditable sales agents, distribution companies, media and 'real' festivals – avoid. Submitting can actually damage a filmmaker's reputation. Ultimately, these decisions help keep scamming alive.
PART 4 - Film Festivals That Count For Something
WHAT ABOUT REAL FESTIVALS WORTH THE ENTRY FEE?
Filmmakers have a wide range of festivals to choose from to promote their films. It's important to consider different tiers of festivals, including smaller or genre-specific ones, which can provide great value and networking opportunities without the higher costs of top-tier festivals.
To find the right festival for your film, conduct thorough research to identify legitimate festivals by checking for positive reviews and recommendations, verifying the festival's history and reputation, and reviewing the festival's website for transparent information such as entry fees, sponsors, screening fees, cash prizes, and travel cost coverage.
By dedicating time to researching and selecting the right festivals, filmmakers can give their projects the recognition they deserve and reach the right audience.
Part 5 - What You Can Do & Who Deserves Credit
THE NAME AND SHAME LIST
Please complete this DUBIOUS FESTIVAL FORM and send it to me You can help identify film festivals that you should be avoid. Once I have verified the information, I will add it to the list.
Don't forget to contact the Submission Platform hosting the festival page and tell them about your experience. Also leave a review on the Festivals Page to alert other filmmakers browsing for submissions, is a good idea.
Here is thefirst list. It comprises of festival names given by filmmakers – PDF (02/05/23)
FILMFREEWAY says its goal is to provide simple, reliable and trustworthy submissions to film festivals and creative contests for filmmakers and artists around the world. However, they cannot achieve this unless filmmakers trust them to act in a professional, ethical and honest manner.
Unfortunately, they often ignore them unless filmmakers make their voices heard. I remind you, this is a big-money business! So, speak up and make sure your rights are being respected on all platforms. This is FILMFREEWAY's Festival Deactivation Policy. It is worth reading and using as ammunition.